Hello again, fellow and sister claybotcompatriots!
Here is another side-by-side comparison of model versus print.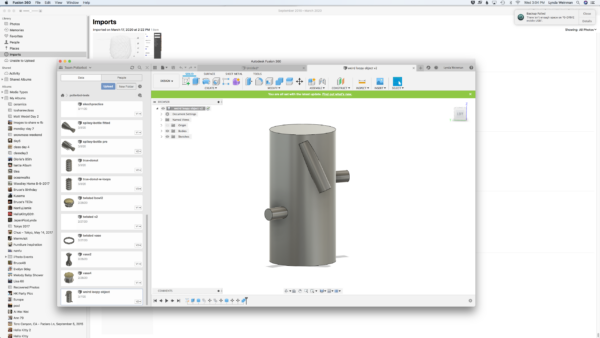 The model was created very quickly in Autodesk Fusion 360. It was a test to see how far out to make the shapes. The one on the front-facing surface is at an angle, and it blends into the cylinder.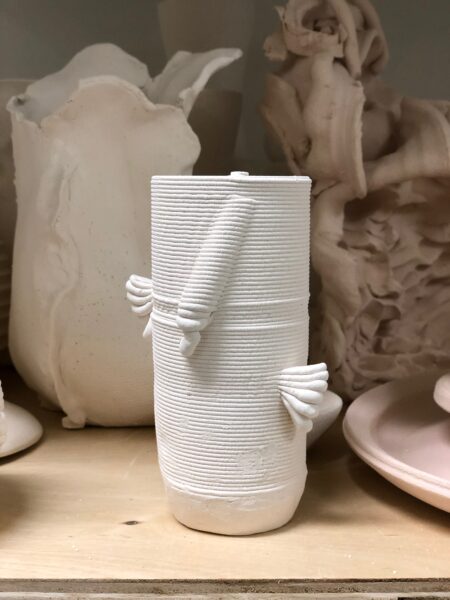 The result, fresh out of the kiln. It is bisqued, and was made from a b-mix clay body. I love this little experiment like a newborn baby! Now that it is bisqued, the loops should be quite sturdy. Next up, how to glaze this babe? Might have to wait until after the CV lockdown until I get back to our community studio. Shout out to ClayStudio SB!
Thank you for joining me. No idea where this is going, which is why it's called a journey.
-your faithful Claybottress